The ASSE 2020 was sucessfully held during
May 13-15, 2020
, and due to the Covid-19, this conference was held on line by ZOOM. Prof. Qiangfu Zhao, University of Aizu, Japan; Prof. Chin-Chen Chang, Feng Chia University and Prof. Sergei Gorlatch, University of Muenster, Germany have attended the conference as keynote speakers. In addition, many researchers, engineers, academicians as well as industrial professionals from all over the world have presented their research results and development activities. During the conference, all presenters contributed with their inspiring speeches and shared their latest research on the Artificial Intelligence and Blockchain.
1. The ASSE 2020
conference proceedings (ISBN: ISBN 978-1-4503-7710-2
)
is archived in the
ACM Digital Library
.
The ASSE 2020 proceeding has been indexed by
SCOPUS

and
EI Compendex
.
2. Conference photos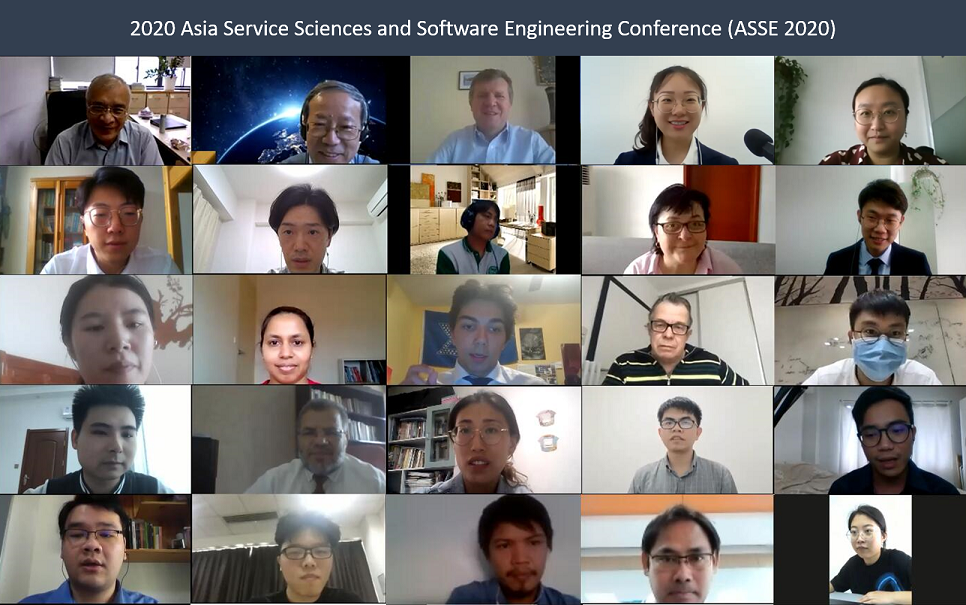 3. Best Presentations

Session 1 – "On the Implementation of Business Process Logic in DLT Nodes (AE0018)" presented by Thomas Osterland from Fraunhofer FIT, Germany

Session 2 – "The Financial Derivative Ecosystem is Old - Decentralized Ledger Technology is its Fountain of Youth (AE0023)" presented by Markus Paulson-Luna from University of Minnesota, United States

Session 3 – "SnakeBotSaver: A Snake Robot Retrieving Sign of Life Utilizing Thermal Sensor (AE5008)" presented by Jeffrey F. Calim from College of Computer Studies, Philippines

Session 4 – "Test Case Impact Analysis for BPMN Input Changes (AE5018)" presented by Phattanan Tippapharat from Chulalongkorn University, Thailand